Toniann Amos
Toniann Amos is a Beauty Therapist at InSparation cayman and has been working in the Beauty Therapist Industry for 3 years.
Her wide area of experience and knowledge of therapeutic massage are her greatest strengths in providing relaxing, rejuvenating and renewed spa experiences. Toniann believes that her enthusiasm for perfection, exceptional organizational skills and adaptable personality are the factors that makes her significant.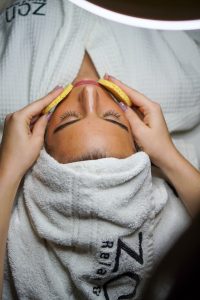 Toniann's love for Spa therapy came about when she started working in the hotel industry and was exposed to the spa department where she then  attended the St Ann's Bay School of Cosmetology to obtain a certificate in Beauty Therapy.
During her days off from work. Toniann enjoys spending time with her son and research new and trendy beauty therapy techniques.