Cassandra Morrison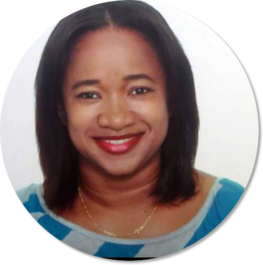 Cassandra Morrison is a certified and licensed Beauty/Massage Therapist. She specializes in Massage Therapy, Facials, Body Exfoliation services, Hands & Feet maintenance services.
With an overwhelming passion for skin care and massage therapy coupled with outstanding achievement in customer service and a strong desire for entrepreneurship, Cassandra is driven and determined to prove herself as an outstanding service professional in the industry.
Cassandra Morrison has a diverse background. She has over 7 years' experience in tourism administration and studied with the University of Technology, Jamaica where she pursued a degree in Hospitality and Tourism Management.
Miss Morrison began her career as a Spa Technician at the illustrious Strawberry Hills Hotel and Spa property in Irish Town, Jamaica. She has worked for several of the local spas here in Grand Cayman until she decided it was time to respond to the growing demands for mobile spa services for a discerning clientele with hectic work schedules who much prefers having spa services their convenience in the comfort of their own home. Miss Morrison is passionate about responding to the needs of visitors to Grand Cayman who prefer having the spa brought to them while they enjoy the ambiance of their vacation rental, providing a client care that is second to none.