Benefits of Professional Chair Massage at Work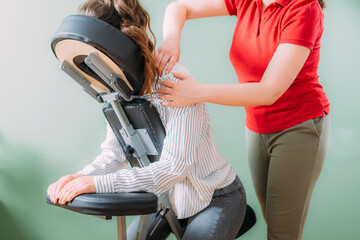 In today's fast-paced world, it is common for people to experience stress and tension in the workplace. Long hours at the desk, deadlines, and hectic schedules can all take a toll on our bodies and minds. A professional chair massage can be a great way to relieve this stress and tension, and provide many benefits for employees and employers alike.
Firstly, a chair massage is a quick and efficient way to relieve muscle tension and improve circulation. Sitting at a desk for long periods of time can cause neck and back pain, as well as headaches and eye strain. A chair massage can help alleviate these symptoms and increase blood flow to the affected areas, reducing stiffness and improving range of motion.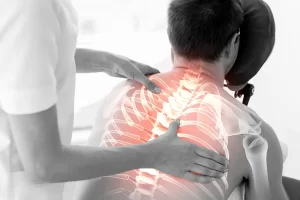 Secondly, chair massages can help reduce stress and anxiety in the workplace. Stress is a common problem in many workplaces, and can lead to physical and emotional health problems. By taking a few minutes to relax and unwind with a chair massage, employees can reduce their stress levels and feel more focused and productive at work.
Thirdly, a professional chair massage can help boost employee morale and motivation. When employees feel valued and cared for, they are more likely to be happy and engaged in their work. Offering regular chair massages can be a great way to show employees that their health and wellbeing is a priority, and can help improve overall job satisfaction.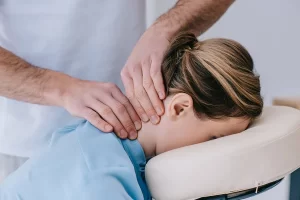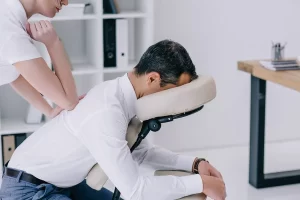 Finally, offering professional chair massages can be a cost-effective way for employers to improve workplace wellness. By investing in the health and wellbeing of their employees, employers can reduce healthcare costs, absenteeism, and turnover rates. This can lead to a more positive and productive work environment, and ultimately, improved business outcomes.
In conclusion, a professional chair massage is a great way to promote workplace wellness and improve employee health and wellbeing. By reducing muscle tension, relieving stress and anxiety, boosting morale and motivation, and reducing healthcare costs, a chair massage can provide many benefits for both employees and employers alike. So why not offer chair massages in your workplace today and see the positive impact it can have on your team!